Discount Car Rentals
An intuitive refresh for an established service.
I worked with my team and internal stakeholders to ease pain points in the reservation process which previously caused major drop-off, loss of sales, and customer frustration.
—
TEAM
JOURNEY CX + DISCOUNT CAR RENTALS
—
SCOPE
MARKET RESEARCH
Journey Mapping
USER TESTING
PROTOTYPING
WEB DESIGN
QA TESTING
—
2015
Through market research, journey mapping, and user testing, I created web and mobile prototypes which ensured brand consistency and a more simple user experience.
By building on existing successful brand elements, the new designs allowed for a smooth implementation by Discount's in-house team.
Helping staff and stakeholders understand best practices in all stages of the rollout proved to be beneficial. The choices made for this project were logical and intuitive, allowing the client to retain the philosophies and implement them in future initiatives.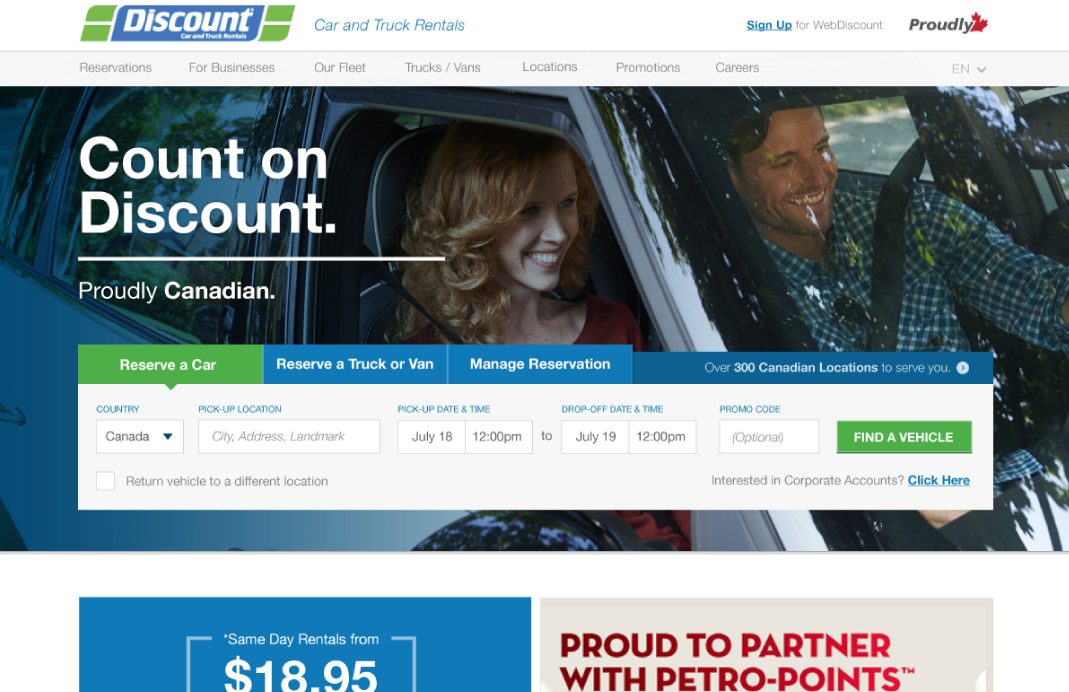 The redesigned website saw an increased level of online reservations by 12% per month. About one year after launch, I saw a middle-aged couple on the TTC using the mobile site with ease to reserve a car which made me believe it was a success!